A Classic Oxfordshire Gastropub
Peach is a collection of really great pubs, mainly in market towns in the heart of England. We serve good quality, fresh, honest food in relaxed, welcoming environments. Always with a kind word and a sense of fun.
Since then we have added pubs ancient and modern, neighbourhood locals and country destinations, simple bedrooms and a chic boutique hotel, cocktails, grand gins and ever-improving coffee. Today we have nineteen pubs in lovely towns and villages – and an undimmed devotion to Making life Peachy. We always been passionate about giving back and as we've developed and grown over the years, our ability and motivation to make the world a little better, a little peachier, has grown with us. The Bigger Peach shows our efforts to improve communities, equality in the workplace and the future sustainability of our world.
The Thatch is a classic English pub, serving top quality food, fine ales and carefully-chosen wine. The Sixteenth Century building is full of character, and usually filled with characters too. A social hub in this sociable town, we offer true hospitality to friends and strangers alike.
We are open every day, with lunch served from noon and fresh food available all day. We take huge pride in serving the best ingredients we can find, from ethical producers, freshly prepared by our chefs. Whether you pop in for a pint, a business lunch or a special dinner, we promise you a friendly welcome. All day long.
We are right in the heart of Thame on the lower part of the High Street. If you are driving from Oxford heading towards the town centre, you will pass a school on the right hand side after which the road bears sharply round to the right. The Six Bells pub is on the right and The Thatch shortly after on the right.
If you are driving into Thame from the east, you will pass the Town Hall, and Newitts Butchers on your left. Cross over a mini roundabout with the Rising Sun pub on your left, and The Thatch will be ahead on your left. For more helping finding us, click here.
We look forward to seeing you soon!
Ev, Frazer & the team
---
Food and Drink
We always serve the good stuff. It's one of our most dearly-held values. We only serve what we want to eat and drink ourselves. Our Head Chef and his skilled brigade devise our seasonal menus and our specials change daily. As well as celebrating our increasingly-vibrant British food culture, the focus on seasonal ingredients means we buy the best stuff when it's at the best price. This way we keep prices sensible even though we're buying top-quality ingredients.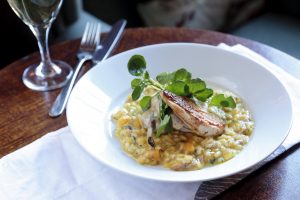 All our meat is British and of the highest quality, from Aubrey Allen; an eighty year-old Warwickshire butcher suppling many of Britain's finest restaurants as well as holding The Queen's Royal Warrant. Our steaks are from Britain's finest (increasingly rare) beef herds, 28-day dry-aged for stupendous flavour. Our Cotswold White chickens are free-range, as are our eggs and pork. Our lamb is Cornish. Our fish is native where possible, and we follow the ever-changing advice on sustainability. We also love supporting local business and we are lucky enough to have wonderful suppliers such as Bucksum and London Crendon Manor on our very doorstep.
We don't have a children's menu, because we think they should eat food that's as good as yours. Our chefs are happy to make smaller portions or simplified versions of anything on our menu.
We love being a real pub as well as a great Gastropub. With Continental beers and lagers including Peroni and Estrella, and we are serious about our spirits too. Tanqueray Gin and Ketel One Vodka are our current favourites for pouring. Or try the range of premium gins, vodkas and aperitifs from our drinks list.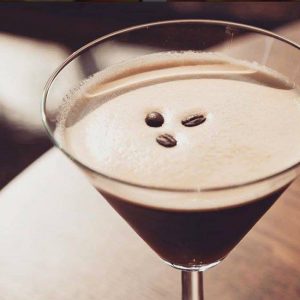 Our wine is chosen by Jo Eames, co-owner of Peach, from three multi award-winning suppliers, Tanners, Liberty Wines & Boutinot. Each has its own specialities, allowing us to pack our list with a great range of top-quality and interesting wines. Let us help you choose something delicious to match your mood or your food.
---
Our Team
Frazer Sutherland, Partner

Frazer always wanted to be in hospitality since 'year dot'. Dabbling in domestic science at school only fuelled his passion and catering college sealed his fate. He loved working at The Summit in Sydney and cruising round the Caribbean. Back in London, he clubbed it at The Green Room, now Chinawhite, before moving to Harvey Nicks Fifth Floor. Heights must have suited Frazer because his next job was at The Oxo Tower, when the brasserie with the bird's eye view of London was really flying. Since becoming a partner in Peach in 2008, Frazer has established the Thatch as Thame's no. 1 food destination. He also runs The James Figg further up the High Street, voted Oxfordshire's Best Traditional Pub in 2013, The Swan, The Black Horse and The Embankment.
---
Evelin Rae, General Manager

Evelin hails from Tallinn in Estonia, and only came to England during a summer off from university to find out a bit more about life. After getting to know Warwick and starting out as a waitress, she worked her way up and landed the job of restaurant manager at The Dashwood, a boutique hotel a stone's throw from Oxford. Her first job was at the first Peach Pub, The Rose & Crown in Warwick. She has been working with Frazer at the Thatch since 2011 and was made General Manager in 2013.
---
James Durrant, Head Chef
James always knew he wanted to be a chef.  He was often to be found in the kitchen from a young age. He first

 started out while still at school, waiting on tables at a rather good local hostelry, The Angel in Long Crendon, but found his nose more often in cookery books than text books. He studied for his whites at college in Oxford, quickly learning ab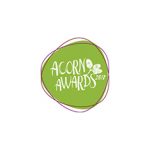 out fine food in a good old fashioned kitchen, followed a stint at The Mole in Toot Baldon where James honed his craft under chef patron Gary Witchalls. James was recently announced as one of the winners of the 32nd Acorn Awards, celebrating 30 of the industry's most talented stars aged under 30. The annual awards seek to highlight and celebrate the achievements of 30 of the industry's brightest prospects, with each winner nominated by their peers for their outstanding ability in their field.