BREAKING NEWS – WE'RE WINNERS!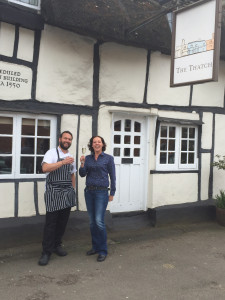 I am so overwhelmed, and so incredibly happy to tell you all that we have just found out we've been named as the Best Pub in Oxfordshire, and we're through to the National Pub & Bar Awards Grand Final, hosted by Pub & Bar magazine.
As County Winner, myself and Frazer will be headed to the National Pub & Bar Awards Grand Final on Tuesday the 24th of May to collect our winning certificate! And even better, it's at BAFTA (ooooerrr)!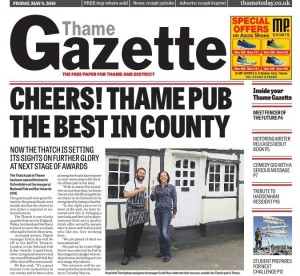 Not only are we County Winner, but we are now in the running to be named as a Regional Winner or even the Best Pub in the United Kingdom! The Grand Final will name 12 pubs from around the UK as Regional Winners, as well as one National Pub or Bar of the Year. What's more, these awards will be handed out on the evening by Pubs Minister Marcus Jones MP.
We are so proud of our pub, and all of our team, and I know I'm going to LOVE telling people we're the Best Pub in Oxfordshire!
Ev x
PS Have a read of what the media have been saying here on Thame.net, in the Oxford Mail and the Oxfordshire Guardian.  Tom and I even made the front cover of The Thame Gazette!